Moderator: Moderator
There doesn't have to be a surrender for a war to have a clear winner
---
Player
Posts: 18
Joined:

1 year ago

Has thanked: 2 times
Been thanked: 1 time
Contact:
A war doesn't hate 2 parties to participate
---
---
Discord Moderator
Posts: 49
Joined:

11 months ago

Location: Uranus :yum:
Has thanked: 16 times
Been thanked: 12 times
Contact:
Congratulations to Blood_Hunter, be_geek, sakitty, Kaya, chicken, mikayla for participating in the war

and lucille for memes <3
---
---
Forum Moderator
Posts: 228
Joined:

1 year ago

Location: Maine, USA
Alliance: FFLOP
Has thanked: 14 times
Been thanked: 12 times
Contact:
to retort in your own words
i mean dank was my trickle i was main, where was yours?
nah all joking aside i am supremly proud of my crew for there efforts, we came out swinging and dominated due to there hard work and more importantly there impressive teamwork. rb putup some good consistent raids and had some real fighters plus those memes wow that dank as a kid with the mustache still makes me laugh so much.
its been fun, good era guys and gals god era
Squishy_LoP
- Lords of Peril Knight at Arms & FFLOP BF Mod
- Triple OG for Trey Duece Gang
- KoC Social Platforms Moderator & HelpDesk
- Member of KoC Complaints Department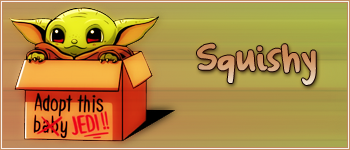 ---